Singapore, 14 November 2022 — AI Communis Pte. Ltd. ("AI Communis"), a Singapore-based startup with Automatic Speech Recognition (ASR) and Natural Language Processing (NLP) technologies, today announced that it has raised US$1.3 million seed funding for Auris AI, its software-as-a-service product. The new investment round is led by Todai IPC (Venture investment arm of the University of Tokyo), and saw participation from multiple Japanese venture capital funds and angel investors from Singapore.
This funding comes as Auris AI gains considerable traction amongst content creators, media companies and freelancers in Asia. Since its beta launch in December 2021, Auris AI has garnered over 90,000 users across 200 countries. With the investment, AI Communis will solidify Auris AI's product offerings and scale operations in Asia.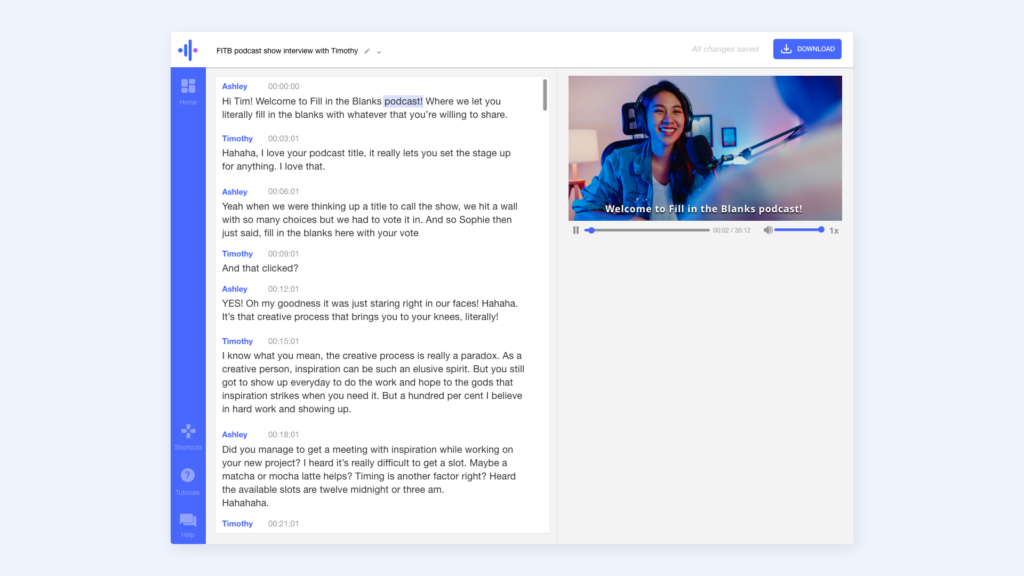 Auris AI is a web-based platform that automatically generates transcripts and subtitles from audio and video files. It also translates between English and other languages, particularly Asian languages like Japanese, Bahasa Indonesia, and Hindi. Utilising its own ASR technology, Auris AI is able to specialise in Asian languages and drive down operating costs, making it more affordable for users.
According to a report published by Google, Temasek and Bain, 60 million new Internet users have come online in Southeast Asia since 2020 with the onset of Covid-19, bringing Internet penetration in the region to 75 per cent. The creator economy is also growing and estimated to be around US$13.8 billion, according to Statista. Even with an increased demand to make content more accessible, no other company is working on a scalable software to transcribe and translate Asian languages. Against this backdrop, AI Communis is developing its own ASR and NLP technologies with a focus on Asian languages, making this technology accessible through Auris AI.
Nobuhiko Suzuki, Co-Founder and CEO of AI Communis, said, "There is a growing demand for people to enjoy foreign videos and to share their content with audiences overseas. In terms of transcribing, translating and subtitling content to make Asian content accessible to the world, and to make foreign content accessible to Asians, there is a large gap we can fill. With Auris AI, we are creating a platform that allows people to do just that."
Operationally, Auris AI will strengthen outreach to global content creators and multi-channel networks to help them reach a wider audience. At the same time, Auris AI will promote full-scale expansion of the service to freelance and fulltime content creators in Southeast Asia. With the rise of the creator economy, Auris AI is committed to fill the language gaps between Asia and the rest of the world.
Try out Auris AI at https://aurisai.io/
For press enquiries, please contact: Hwang Yong Xin yongxin@ai-communis.io